Energy Performance Certificates were introduced on the 1st August 2007 for domestic house sales, October 2008 for rental properties and June 2011 for Holiday Let properties and now apply to all dwellings marketed for sale or rent and for properties where solar panel installations are planned and for RHI applications.

The Energy Performance Certificate tells you how energy efficient your home is, the impact it has on the environment and includes recommendations on ways to improve the rating of the property.
In addition from April 2018, new legislation was introduced which means ALL RENTAL properties will need to achive a minimum of an E rated EPC, otherwise the landlord will not be able to rent out their properties.
It is relatively straightforward to complete the EPC, without too much expense, however it must be issued by a qualified, accredited and insured Domestic Energy Assessor.
Norfolk Energy Performance Certificates are qualified and accredited with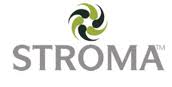 and can issue Energy Performance Certificates required for your Sale or Rent or for the purpose of a PV installation or green deal report for RHI.
An on-site, internal survey of your property will be required to ascertain the thermal standards of the dwelling, gathering data including the date, construction and type of dwelling and relevant fittings (heating & hot water systems, insulation and double glazing for example).
Following this survey the thermal efficiency of the dwelling will be calculated and the EPC issued.
The assessment usually takes an average of 30-45 minutes in the home, collating the information and then, the same time again, away from the property, entering the data into the software, uploading photographs for audit purposes and making the necessary calculations.
The completed EPC, will then be e mailed to you as a PDF to ensure you are fully compliant with legislation.
Norfolk Energy Performance Certificates, will also send the EPC pdf onto your solicitors, estate agents or letting agents as required.
The EPC currently has a shelf life of 10 years.